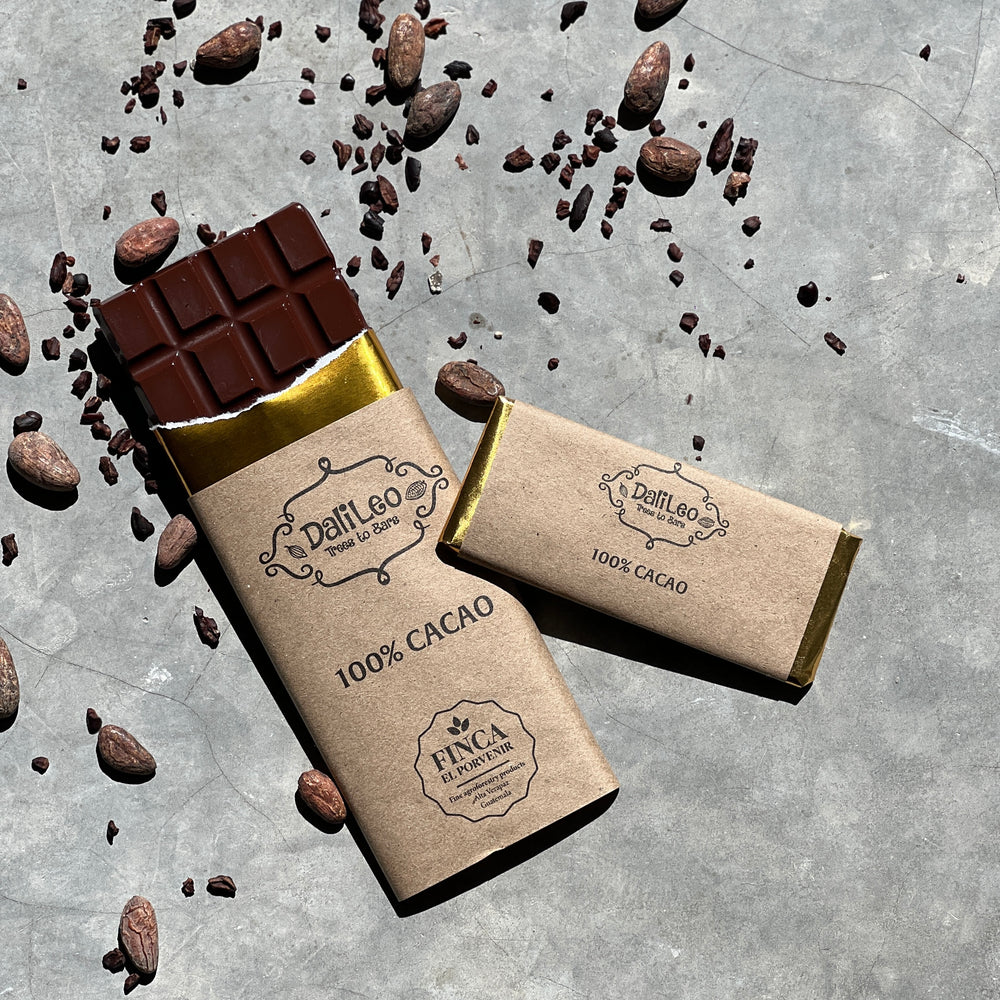 Chocolate bar - 100%
40g ◇ 90g
Very fine deluxe chocolate made with 100% cacao. Cacao criollo, conched for 72 hours with brown cane sugar and cacao butter. 
-BEYOND ORGANIC FARMING-

OUR CACAO IS GROWN NATURALLY, IN ITS HOLISTIC ENVIRONMENT WITHOUT CHEMICALS OR PESTICIDES. EVERYTHING WE PRODUCE COMES FROM OUR REGENERATIVE AGROFORESTRY SYSTEM.
WITH EACH PURCHASE YOU SUPPORT US MAINTAINING RAINFORESTS AND REGENERATIVE FARMING.